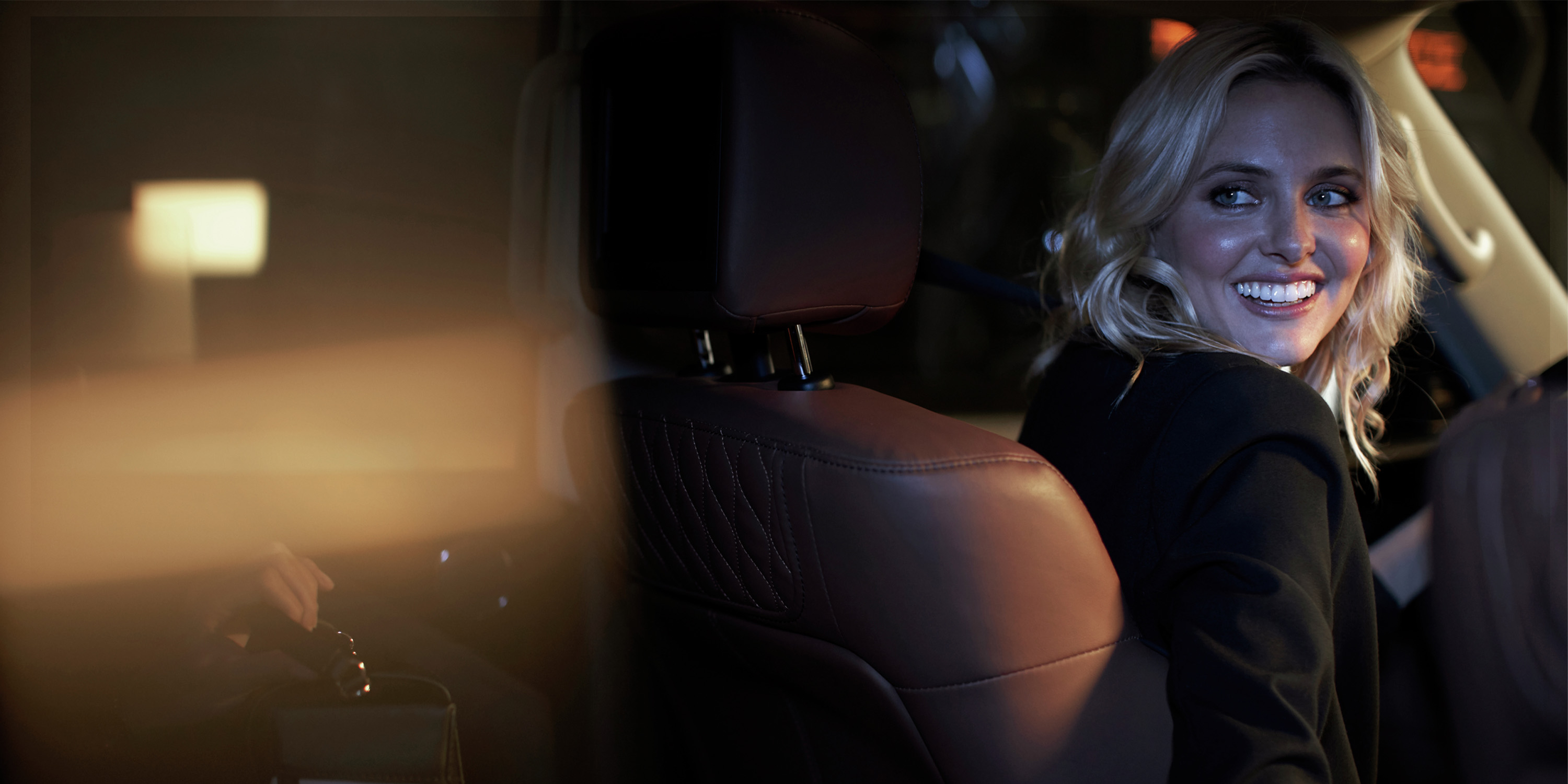 Ownership
For Life's Challengers
We're here for the thinkers and doers. The people who want to make their own mark. Everything we do is focused on supporting you and helping you achieve your ambitions.
DESIGNED FOR YOU
Inspired by You
We create vehicles for individuals, for couples, for families and friends. Intelligent vehicles that anticipate your every need, so you can go out there and live your best life.
REWARDING YOU
The Luxury of Time
Whether it's designing a vehicle that intuitively remembers you, or creating richer, more satisfying experiences, we're focused on giving you back that most precious commodity.
PROTECTING YOU
Your Adventure Starts Here
It's not just the exceptional build quality that protects you on every journey. It's also the safety features, the warranties and standard of servicing. The open road is calling. Enjoy the ride.
Rock Solid Warranties
Our warranties cover you for all the important things, so if something needs replacing, we'll make it happen.[[108]]

The Gold Standard of Servicing
We ensure you'll always receive the highest standards of servicing – which has the added benefit of creating longer vehicle life.[[108]]

Reliable Roadside Assistance
If something happens out on the road, access INFINITI Roadside Assistance. They'll immediately offer support.[[108]]
Safety Systems For Peace of Mind
We develop better, more advanced safety systems, which help to keep you and your family safe.[[108]]
COMMUNITY
You're Part of a Family
To us, INFINITI owners are family. So we've created a gallery where you can see a few of the pictures people have been posting when they're out and about with their vehicles.
OUR RETAILERS
A Japanese Approach to Hospitality
Looking after our owners is deep within our DNA. So when you visit, you can expect award-winning customer service and absolutely no sales pressure.
A Richer Experience
You'll find our retail facilities are not like a traditional dealership – we've designed them as an experience, with inspiring spaces, including a modern lounge and gallery area.[[108]]
Caring About the Details
The lounge is the perfect place for comfortable contemplation. After that, you might like to explore our latest vehicles in the dramatic, yet minimalistic gallery.[[108]]

Creating Unique Moments
If you're collecting your new INFINITI, you'll be invited to the vehicle delivery area. This is your first part of ownership, so we'll make it as memorable and special as possible.[[108]]

What Drives Us
From the very beginning, we had a vision – whatever we did, from vehicle design to customer service, we would always put you first.
Our Range
With a focus on the driver, our line-up creates a world of possibilities, from design and power to safety and comfort.