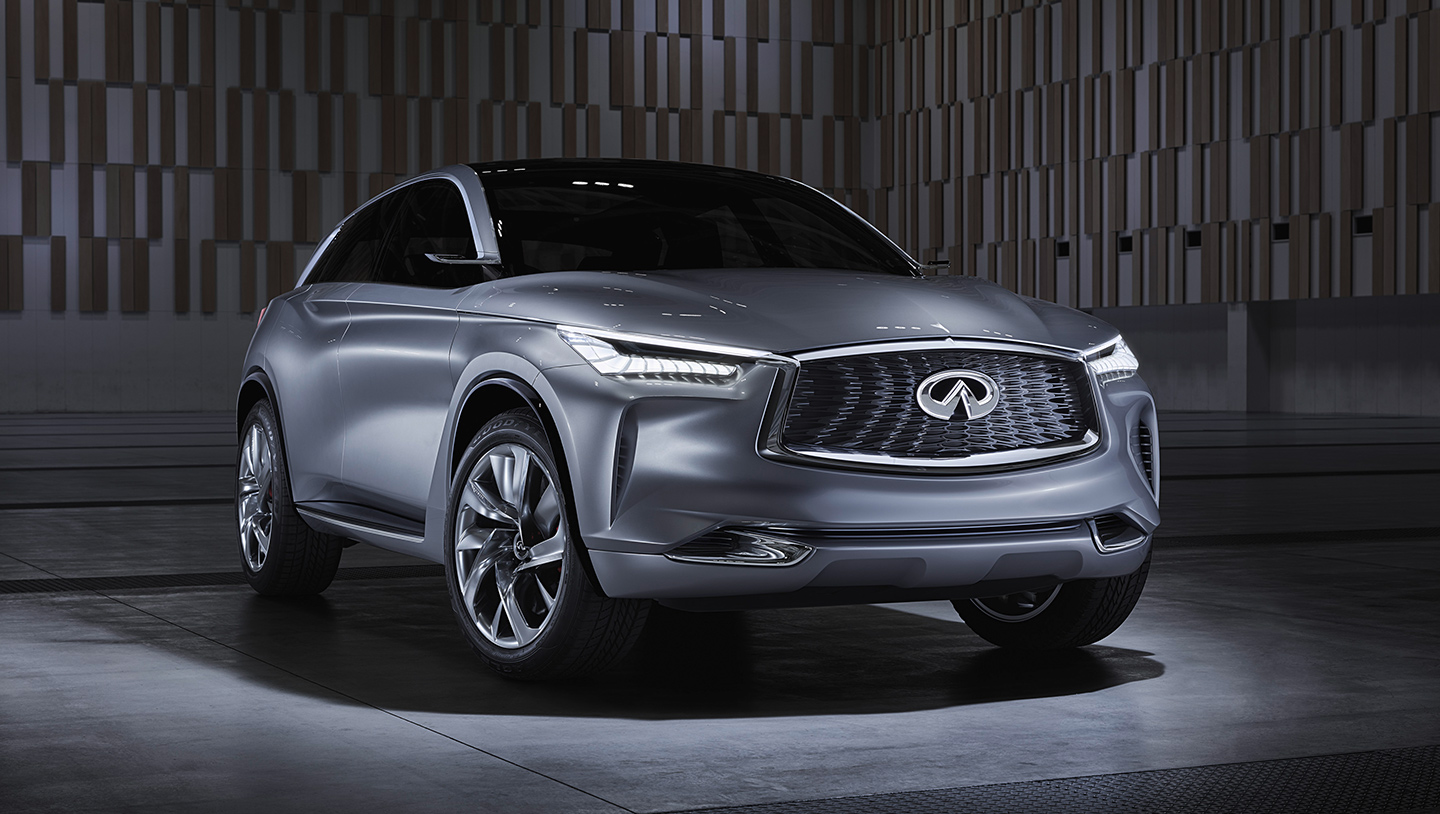 CONCEPT VEHICLE
QX Sport Inspiration
Aspiring potential and daring design provoke the future of INFINITI's premium, mid-sized SUVs and crossovers.
Elegance and Power Expressed
INFINITI challenges the status quo by masterfully evolving the 'Powerful Elegance' form. QX Sport Inspiration establishes INFINITI's new direction for design, layout and engineering of mid-size SUVs for generations to come.
"The QX Sport Inspiration is a statement of intent from Infiniti, showcasing a daring design philosophy and a demonstration of our capabilities in the mid-size SUV segment."
Roland Krueger, former President, INFINITI
The Luxurious Future of Utility
QX Sport Inspiration envisages the design cues and an array of innovative details for the next generation of INFINITI crossovers. The concept boasts a powerful, purposeful exterior with sculpted lines and strong, muscular measurements.
Continue Exploring Concept Cars
Q Inspiration
The future of driving is in your hands. Engineered for the future, and designed for the best part of the drive.

QX Inspiration
Heralding a new era for INFINITI – our first fully-electric concept car that could redefine the electric crossover vehicle.