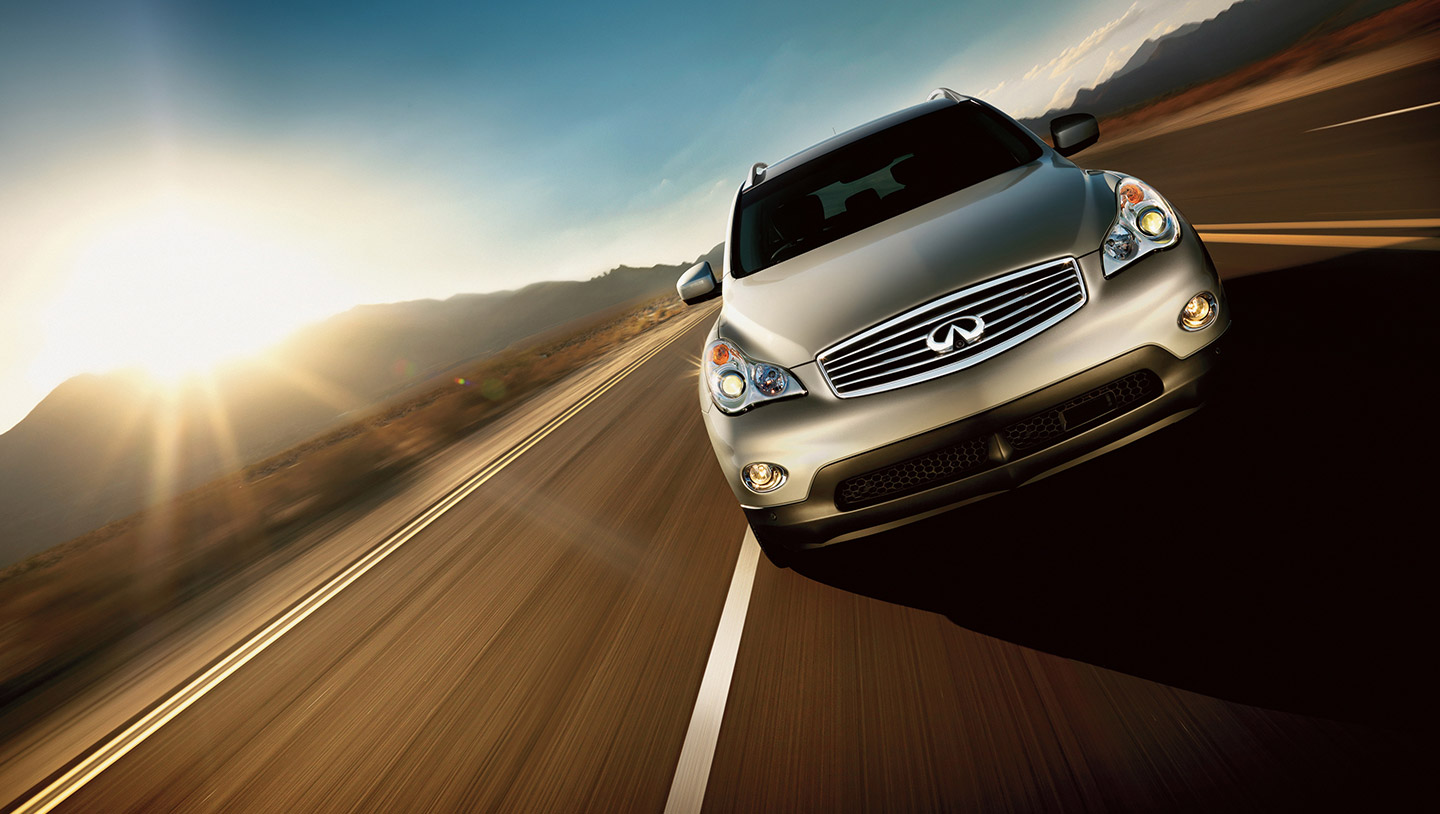 Legacy Vehicles
INFINITI EX35
First released in 2008, the INFINITI EX35 was one of the first to fuse coupe-like design with SUV versatility, creating the luxury crossover. Explore the EX35, which evolved into the outstanding QX50.
INFINITI EX35 at a Glance
The EX35 offered a combination of seductive design, an elegant interior and advanced technology.

DESIGN
Speed, Grace and Finesse
The EX35 had sporty proportions that portrayed speed, grace and finesse. It had a long hood, a smooth coupe-like roofline and 18-inch aluminium alloy wheels. Inside, the leather-appointed cabin provided a serene escape with convenient ergonomics and high-contrast gauges.

Explore the EX35 Interior in 360
Then and Now
Without the INFINITI EX35, there would be no INFINITI QX50. Both vehicles embody the same excellence, but today, the QX50 is our compact SUV for a new generation of driver.

Continue Exploring Legacy Vehicles
G37
Celebrated and highly sought-after, the INFINITI G37 had all the makings of an icon. Take a look at this beautifully refined sedan.

QX70
Innovation and utility made the iconic QX70 an image of versatility. Discover how it was designed to empower your drive.