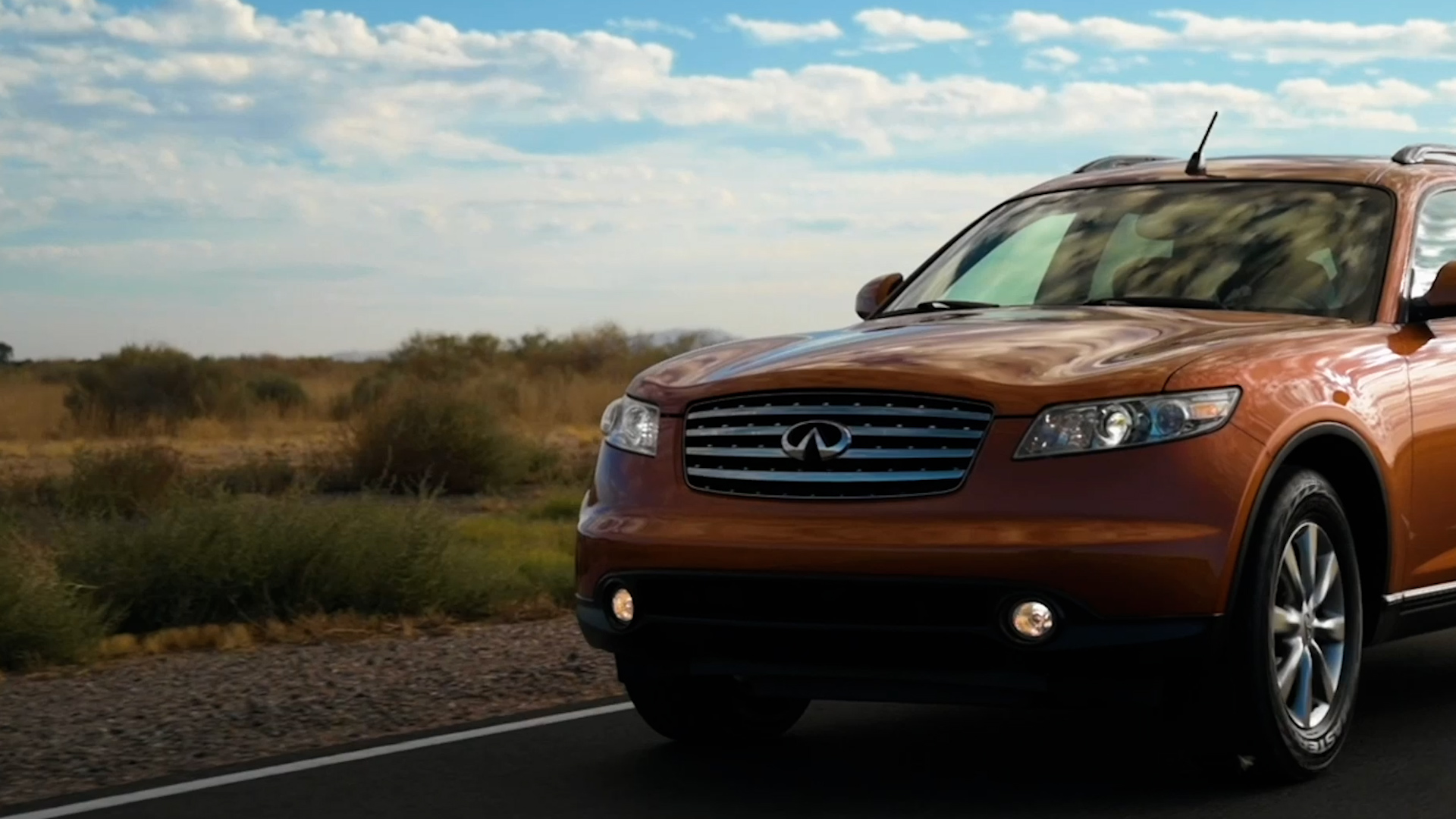 Legacy Vehicles
INFINITI FX35
The FX35 represented the pinnacle of the luxury crossover market and gave the competition something to aspire to. Take a closer look at the FX35 which influenced the silhouette of today's QX55.
INFINITI FX35 at a Glance
Merging a sports car platform with the stance and versatility of a mid-size crossover SUV, the FX had a big impact on the auto industry and offered an exciting new choice for customers.

DESIGN
Setting Trends
The INFINITI FX35 set the bar for style with its showstopping interior design. The FX series was applauded for its performance, stunning looks, low-swept crossover coupe silhouette and striking tail lights.

Explore the FX35 Interior in 360
Continue Exploring Legacy Vehicles
EX35
Like its legendary FX stablemate, the EX was a luxury crossover that offered a blend of style and performance. Discover how it evolved.

G37
Celebrated and highly sought-after, the INFINITI G37 had all the makings of an icon. Take a look at this beautifully refined sedan.